Resources to help you Delight in God.
All of the resources here can help you in your pursuit of abiding in God and delighting in his company. An older mentor of mine told me when I was going to seminary, "Son, eat the meat and kick out the bones!" Thankfully in my seminary training I found very little bones. But it's good advice.
Not all of these resources originate in our tribe as Southern Baptists. So some things may sound foreign as they have a different flavor than we are used to. Enjoy these resources and eat the meat— and if you find a bone kick it out.
Blessings,
Jacob Jackson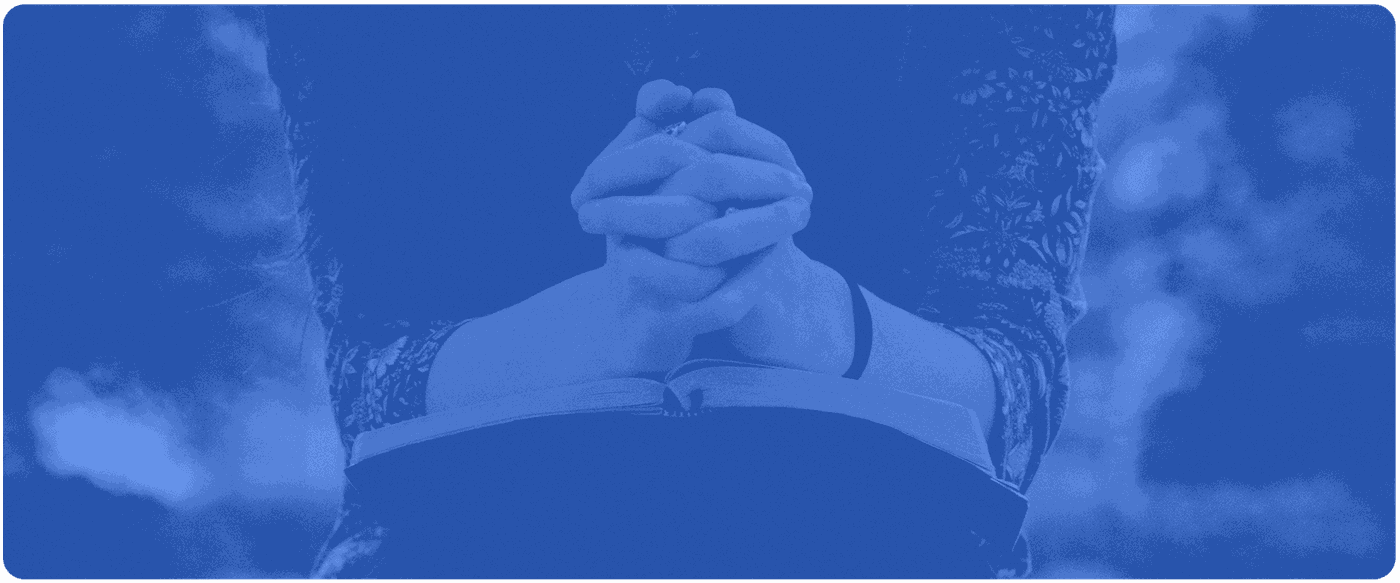 Online Resources
The Beloved Charter is excerpted from Trevor Hudson's book "Discovering Your Spiritual Identity". This scripture-based exercise helps us personally embrace the love of God for us.
North Wake Church's half day of prayer guide. Larry often uses this in helping people experience deepening times with the Lord.
This is a collection of the names of God loosely organized around the trinity. I find it a helpful way to start my time with the Lord and turn my mind and heart towards Him.
The Examen is a simple way to end your day with confession and thanksgiving!
John Stott's "Good Morning Prayer" is a wonderful Trinitarian prayer to welcome God to
your morning each day!
Short scripture prayers is a collection of short scriptures that I have used from time to time to guide and prompt my praying for myself and others. It is intended as an example - build your own!
Lectio Divina (Sacred Reading) is an approach to reading the Bible prayerfully and reflectively. A great companion to personal bible study.
A Simple Way to Pray by Martin Luther is Luther's letter to his barber teaching him to use the Lord's Prayer, the 10 Commandments and the Apostles' Creed as a structure for praying.
Transforming by Josh Grizzle - ch. 4 of this unpublished resource outlines the Character Transformation Study process. It is helpful in identifying and applying scripture to the vices you need to kill and the virtues you need to grow.
Listening Resources
The Daily Liturgy Podcast
This podcast is produced by Coram Deo Church in Omaha, Nebraska and is a great daily resource for prayer and scripture. It's also exceptionally well done.
Lectio 365
Lectio 365 is a daily listening app, just 10 minutes long, that is built to move you into God's
presence!
Dwell App
The Dwell App excels at helping you dwell and reflect in God's Word. It has many different voice, music, and sound options to help you hear God's Word and dwell on it. It is a paid app but is worth the price.
Book Resources
Praying the Bible
Enjoy Your Prayer Life
24/6
The Liturgy of the Ordinary
Tish Warren wrote this book which is a wonderfully written and encourages us in the practice of finding God in the everyday movements of life.
Discovering Your Spiritual Identity
Gentle & Lowly
Valley of Vision
Valley of Vision is a collection of puritan prayers that are a wonderful prompt to guide and enrich your own prayers!
Piercing Heaven
Every Moment Holy
Every Moment Holy is a wonderful compilation of prayers for every occasion. Very useful for public or group settings. There is also a second volume that focuses on laments.