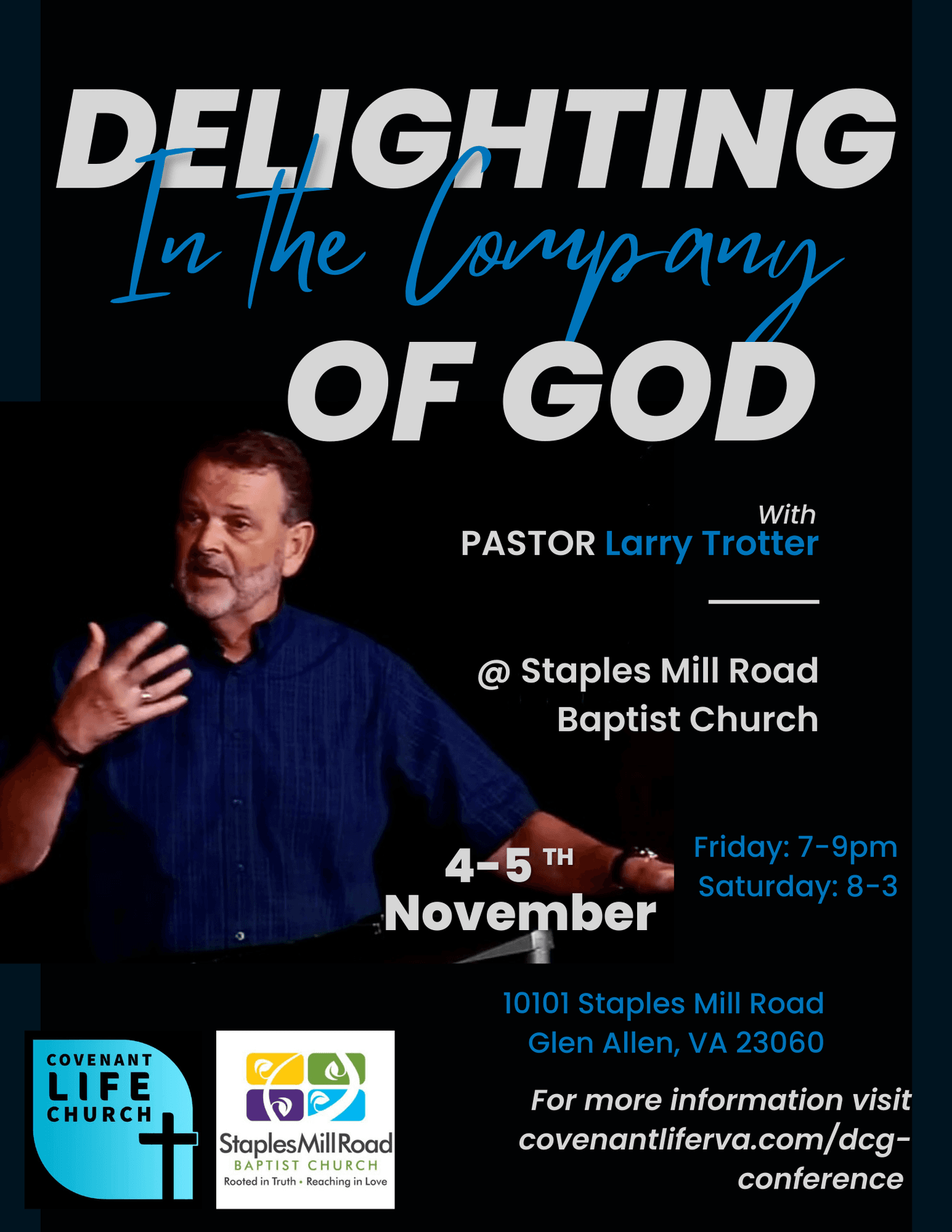 Life is busy and there is always more to do but God has created us to know Him and to have an intimate relationship with Him. Covenant Life Church and Staples Mill Road Baptist Church invites you two days with pastor Larry Trotter on November 4th & 5th.
At this practical, two day conference you will learn how to sustain and deepen your relationship with God as well as receive encouragement on making this a ceaseless part of your life. This experience includes an opportunity to put into practice what you are learning by spending an extended time delighting in the company of God.
Sometimes we need to hit the refresh button and refocus our priorities on what really matters. We hope you'll attend our conference this year and refocus on the most important relationship you can have—your relationship with God.
Sign up on the Eventbrite page below to let us know that you'll be coming.
Conference Schedule
Friday November 4th
7-7:15pm: Worship led by Staples Mill Road
7:15-8:30pm: Sustaining Practices with Larry Trotter
8:30-8:35pm: Concluding Hymn
8:40-9pm: Coffee/Conversation (optional)
Saturday November 5th
8-8:15am: Morning Worship led by Staples Mill Road
8:15-9am: Deepening Practices with Larry Trotter
9am-12pm: Practical Application
12-1pm: Lunch around town
1-2pm: Ceaseless Practices with Larry Trotter
2-2:30pm: Q&A Panel
2:30-2:45pm: Closing Worship & Prayer
Please go to our Eventbrite page to register for this event!